Posts for: April, 2021
By Bernard Dental
April 17, 2021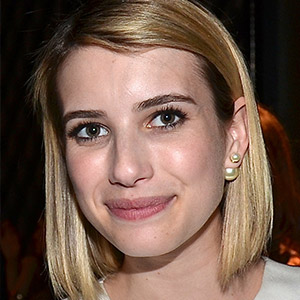 Emma Roberts, star of American Horror Story (and niece of actress Julia Roberts), welcomed her first child at the end of 2020. She confessed that her love of sweets made pregnancy challenging. She couldn't get enough of cupcakes with sprinkles and a Salt & Straw ice cream flavor called The Great Candycopia. But Roberts isn't unique. Hormonal changes in pregnancy often bring heightened cravings for certain foods. Unfortunately, this can increase an expectant mother's risk for dental disease, especially if they're consuming more sugary foods.
In fact, around four in ten expectant women will develop a form of periodontal disease called pregnancy gingivitis. It begins with dental plaque, a thin film that forms on tooth surfaces filled with oral bacteria that can infect the gums. And what do these bacteria love to eat? Yep—sugar, the same thing many women crave during pregnancy.
So, if you're expecting a baby, what can you do to minimize your risk for dental disease?
Practice oral hygiene. Removing dental plaque by brushing and flossing daily is the most important thing you can do personally to prevent both tooth decay and gum disease. It's even more important given the physical and hormonal changes that occur when you're pregnant. Be sure, then, that you're diligent about brushing and flossing every day without fail.
Control your sugar intake. If you have strong cravings for sweets, cutting back may be about as easy as stopping an elephant on a rampage through the jungle. But do give your best effort to eating more dairy- and protein-rich foods rather than refined carbohydrates like pastries or candies. Not only will reducing sugar help you avoid dental disease, these other foods will help strengthen your teeth.
Maintain regular dental visits. Seeing us for regular cleanings further reduces your disease risk. We can clean your teeth of any plaque deposits you might have missed, especially hardened plaque called tartar that's nearly impossible to remove with brushing and flossing. We'll also monitor your teeth and gums for any developing disease that requires further treatment.
Undergo needed treatments. Concerned for their baby's safety, many expectant mothers are hesitant about undergoing dental procedures. But both the American Congress of Obstetricians and Gynecologists and the American Dental Association endorse necessary dental treatments during pregnancy, even if they include local anesthesia. We will make you have only a safe type of anesthesia, and we can advise you when it is prudent to postpone certain treatments, such as some elective procedures, until after the baby is born.
Emma Roberts got through a healthy pregnancy—cravings and all—and is now enjoying her new baby boy. Whether you're a celebrity like Emma Roberts or not, expecting a baby is an exciting life moment. Follow these tips to keep your teeth and gums healthy throughout your pregnancy, and be sure to let the dental team know of your pregnancy before any treatment.
If you would like more information about dental care during pregnancy, please
contact us
or schedule a consultation. To learn more, read the
Dear Doctor
magazine article "
Pregnancy and Oral Health
."
By Bernard Dental
April 07, 2021
Although dental care is our primary focus, we dentists are also on the lookout for other health problems that may manifest in the mouth. That's why we're sometimes the first to suspect a patient may have an eating disorder.
Eating disorders are abnormal dietary patterns that can arise from mental or emotional issues, the most common being anorexia nervosa and bulimia nervosa. Each has different behaviors: Anorexics abnormally restrict their food intake ("self-starvation"), while bulimics typically eat heavily and then induce vomiting ("binge and purge").
Although bulimics are more likely to binge and purge, anorexics may also induce vomiting. That practice in particular can leave a clue for dentists. While vomiting, powerful stomach acid enters the mouth, which can then soften and erode tooth enamel.
It's the pattern of erosion a dentist may notice more than the erosion itself that may indicate an eating disorder. A person while vomiting normally places their tongue against the back of the lower teeth, which somewhat shields them from acid. The more exposed upper teeth will thus tend to show more erosion than the bottom teeth.
A dentist may also notice other signs of an eating disorder. Enlarged salivary glands or a reddened throat and tongue could indicate the use of fingers or objects to induce vomiting. Lack of oral hygiene can be a sign of anorexia, while signs of over-aggressive brushing or flossing may hint of bulimia.
For the sake of the person's overall well-being, the eating disorder should be addressed through professional counseling and therapy. An excellent starting point is the website nationaleatingdisorders.org, sponsored by the National Eating Disorders Association.
The therapy process can be lengthy, so patients should also take steps to protect their teeth in the interim. One important measure is to rinse out the mouth following purging with a little baking soda mixed with water. This will help neutralize oral acid and reduces the risk of erosion. Proper brushing and flossing and regular dental visits can also help prevent dental disease.
An eating disorder can be traumatic for both patients and their families, and can take time to overcome. Even so, patients can reduce its effect on their dental health.
If you would like more information on eating disorders and dental care, please contact us or schedule an appointment for a consultation. You can also learn more about this topic by reading the Dear Doctor magazine article "Bulimia, Anorexia & Oral Health."